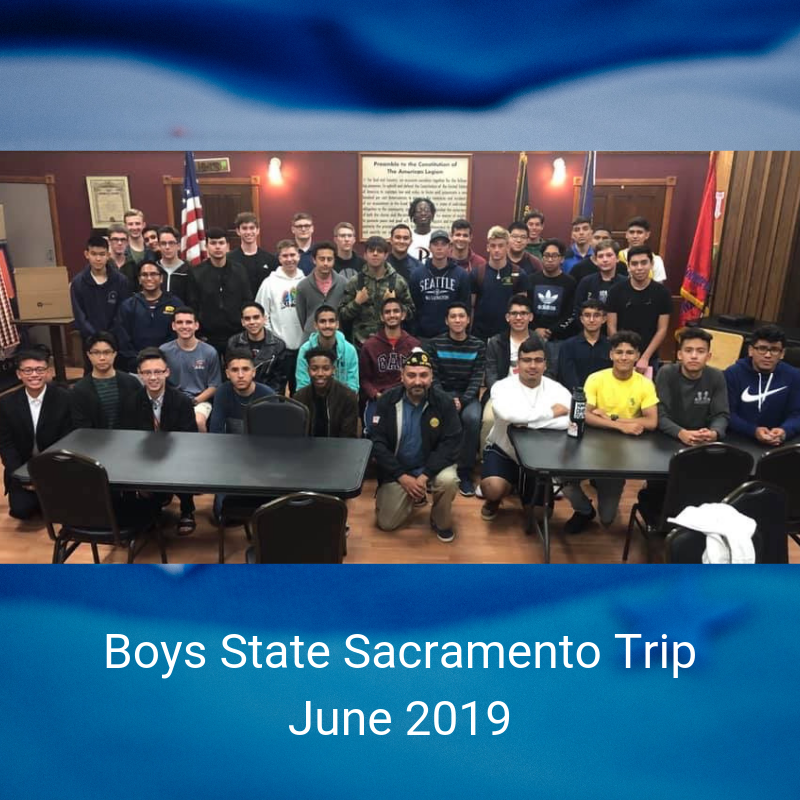 Boys State
A participatory program in which students become part of the operation of local, county and state government, Boys State was founded in 1935 to counter the socialism-inspired Young Pioneer Camps. The program was the idea of two Illinois Legionnaires, Hayes Kennedy and Harold Card, who organized the first Boys State at the Illinois State Fairgrounds in Springfield.
At Boys State, participants learn the rights, privileges and responsibilities of franchised citizens. The training centers on the structure of city, county and state governments. Operated by students elected to various offices, Boys State activities include legislative sessions, court proceedings, law-enforcement presentations, assemblies, bands, choruses and recreational programs.
Legion posts select high school juniors to attend the Boys State Program. In most cases, individual expenses are paid by a sponsoring post, a local business or another community-based organization.
Boys State programs currently exist in all Legion departments in the United States except Hawaii. As separate corporations, Boys State programs vary in content and method of procedure, but each adheres to the same basic concept: teaching government from the township to the state level.
District 21 Boys State Delegates will be distributed as follows:
Post 53 Hemet - 3 delegates
Post 79 Riverside - 2 delegates
Post 200 Lake Elsinore - 2 delegates
Post 216 Corona - 1 delegate
Post 289 Riverside - 2 delegates
Post 328 Norco - 7 delegates
Post 500 Mira Loma - 3 delegates
Post 519 Cathedral City - 4 delegates
Post 595 Perris - 3 delegates
Post 739 Indio - 1 delegate
Post 742 Corona - 5 delegates
Post 848 San Jacinto - 8 delegates
Post 852 Temecula - 2 delegates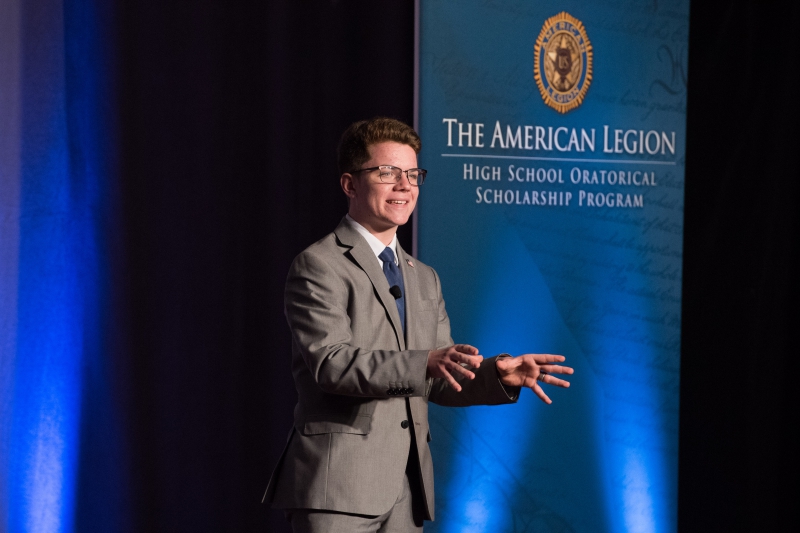 Oratorical Contest
The American Legion Oratorical Contest exists to develop deeper knowledge and appreciation for the U.S. Constitution among high school students. Since 1938, the program has presented participants with an academic speaking challenge that teaches important leadership qualities, the history of our nation's laws, the ability to think and speak clearly, and an understanding of the duties, responsibilities, rights and privileges of American citizenship. The program has featured numerous politicians and prominent contestants over the years, including former presidential candidate Alan Keyes and CNN anchor Lou Dobbs.
American Legion Baseball
American Legion Baseball program registers teams in all 50 states plus Canada. Each year young people, ages 13 to 19, participate. Since its inception in 1925, the league has had millions of players, including countless who have gone on to play in college and professional baseball, with 68 inducted into the Baseball Hall of Fame.
In college scholarships, the league annually awards a total of $500 - 25,000 for a player selected from each department based upon leadership, character, scholarship and financial need. Recently, the Legion passed a resolution allowing corporate sponsorship, in the hope of creating more financial aid for college.